Introduction to BV-BRC Webinar Series¶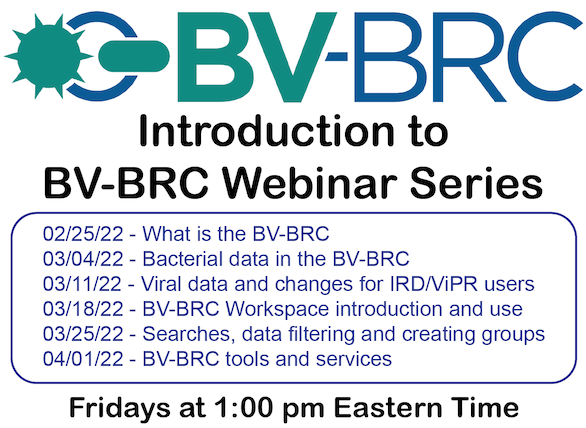 As part of the launch of the new BV-BRC Beta website, we are offering a webinar series to help new users, as well as PATRIC and IRD/ViPR users, become acquainted with the new website.
The first set of webinars will be focused on introduction to the site. We will have follow-on webinars that dive more deeply into functionality and analysis tools. The link below provides additional details and Zoom information.